Re: HIPCOMIX ANNIVERSARY SPECIAL CONTEST ANNOUCEMENT!
Hello! Now I come with details...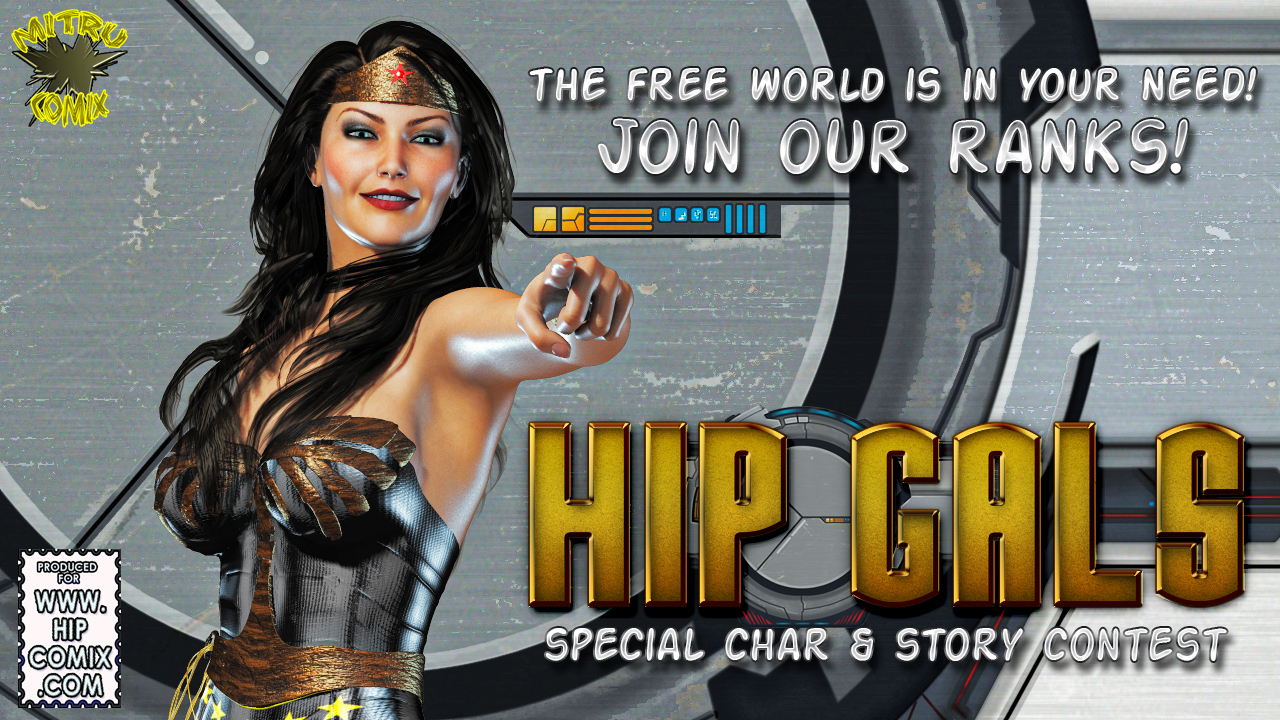 Here we're, in constant evolution but if something is important to us... that's you! Dear subscriber!
Because you're who support our work and art, our stories and which is most important... you give us the fuel to achieve the highest standards on Heroines in Peril and Sex stories.
That's why we're asking you to participate in our next BIG project for HIP Universe website ring, you're going to be able to make a new Heroine Star be born!... directly from your imagination and deepest fantasies.
We are offering a story and char design contest, what the hell does it mean?... Your Heroine will be the starring of the first HIP Gals Superheroine's Squad comic adventure. You only have to send you the details about your super heroine and a detailed story that will come true as HIP GALS' first comic.
As this contest is fully sponsored by Mitrucomix.com you can send your stories to those mails (all are good):
promotions@mitrucomix.com
//
stories@mitrucomix.com
or if you prefer DIRECTLY to
admin@hipcomix.com
.
Every story will be revised for consideration by HIP/MC Comix Staff (None of them is able to parcipate, obviously) and then we'll chose a winner. A yearly subscription to one of HIP Universe Webring: Hipcomix.com, MCcomix.com or HIPbondage... the winner will chose the prize.
As HIPcomix anniversary is at November, the Contest's end will be at November 30th! The winner will be announced as soon as possible.
If you have any doubts you can contact me or JPGER to ask for details!
Good Luck!
Mitru & HIPcomix/MC COmix Staff